By now you have probably seen the Oscar screw-up in which Warren Beatty and Faye Dunaway where given the wrong envelope and falsely announced that "La La Land" had won the Academy Award for best picture. It was a very unfortunate mistake, one I think the majority of the public felt bad about and understood that mistakes happen (Steve Harvey was forgiven for his similar screw-up at the Miss Universe 2015 pageant).
However, the accounting firm, PricewaterhouseCoopers (PWC), who was responsible for handling the correct envelopes, did not handle the service recovery of the debacle as well is it could have. I know personally that PWC prides itself on providing excellent customer service. Initially they did the right thing and released a statement claiming to take "full responsibility" for Sunday evening's Oscar screw-up in which one of their accountants made the mistake. They should have stopped while they where ahead. The only other thing they needed to do was share how the mistake happened and what they will do about it going forward to ensure it never happens again.

Own It

However, PWC decided to publicly name the accountant responsible, which
has led to a PR nightmare for both the employee and PWC. Why they chose to publicly shame their own employee is a mystery. The employee has been ripped apart all over social media. By throwing their employee under the bus, it makes it look like the accounting firm is not taking full responsibility for the mistake. The company needed to take full responsibility, figure out exactly what went wrong, and create a process so it will never happen again. And the whole thing would have been put to rest or possibly just a punch line on the late night shows. However, their attempt to publicly blame the employee has created 10 times more public attention for the company and unfair scrutiny of their employee.
4 Steps To Service Recovery
Do not take the advice of in house council or anyone that is all about cover your ass and deflecting blame. That typically does more damage then just owning it and being transparent.
Be totally transparent. Admit what happened, take full blame, apologize, and share how you are going to make sure it won't happen again.
Investigate where the breakdown/service defect occurred and create a better system to reduce the chances of this happening in the future.
Make it right. In this case, a brilliant comeback would have been for PWC to partner with Netflix or Amazon and offer everyone in America a free rental of Moonlight.
*Related – Are you a Zero Risk company to do business with?
Top Service Recovery Screw-Ups Of All Time
#1 Lululemon – Every company goes through ups and downs. Lululemon had a bad 2013. The majority of their problems resulted from how they handled the original, forgivable mistake. The original mistake was producing yoga pants, costing around $100, which were too sheer when their Customers bent over.
When Customers tried to return the yoga pants, store associates asked them to put them on, bend over and prove they were too sheer. Watch this hilarious video, Lululemon asks Customers to bend over.
The pants were recalled, resulting in nearly $40 million lost.
Shareholders sued the company.
CEO Christine Day resigned.
As if the above wasn't bad enough, amid all the criticism the company was getting for these mishaps, they issued a press release to the media stating that continued complaints of sheer yoga pants is caused by Customers who are wearing pants that are too small!
#2 Spirit Airlines – Spirit Airlines who ranks consistently last in Customer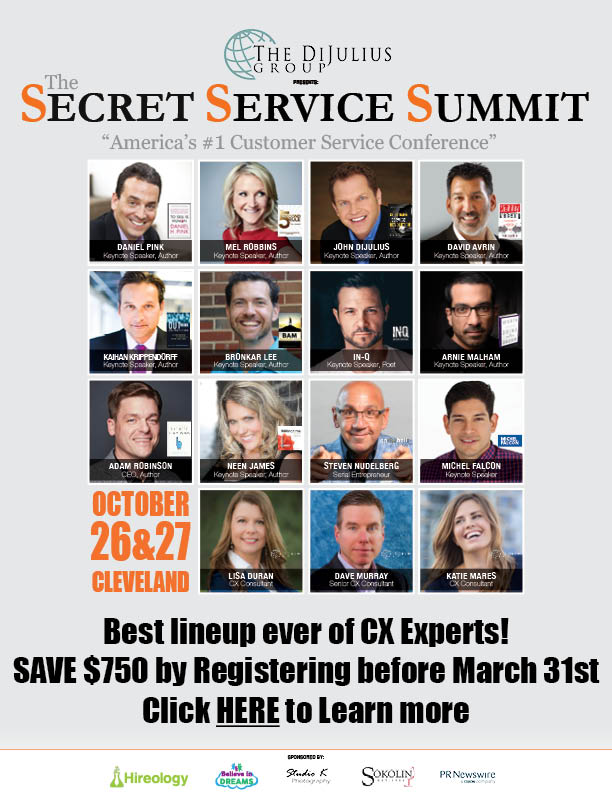 satisfaction in the airline industry (which is hard to do), said "NO" to a 76-year-old Vietnam veteran and former Marine who tried to get his $197 back after learning his esophageal cancer was terminal and told by his doctor not to fly from Florida to Atlantic City.
Making it worse was how The CEO of Spirit Airlines handled it, sticking to the company's hardline by saying, "A lot of our customers buy that insurance and what Mr. Meekins asked us to do was essentially give him the benefit of the insurance when he didn't purchase the insurance."
The story exploded all over social media and within days, there was a Boycott Spirit Airlines page that had over 40,000 likes.
#3 Ryanair – CEO says 'stupid' customers deserve to pay penalty fees
A mother of five children was charged a $360 penalty fee to print boarding passes at the airport, so her family could fly home from Spain to Britain. She aired her concerns on Facebook and got hundreds of thousands of "likes."
In response, the CEO of Ryanair, Michael O'Leary, called customers like the woman "idiots". O'Leary was speaking specifically about fliers who fail to print their boarding passes before they arrive at the airport and are therefore forced to pay Ryanair's $60 fee. O'Leary said, "We think Mrs. McLeod should pay 60 euros for being so stupid. She wasn't able to print her boarding card because, as you know, there are no Internet cafes in Alicante, no hotels where they could print them out for you, and you couldn't get to a fax machine so some friend at home can print them and fax them to you."
#4 Comcast – Cable company rep bullies Customer trying to cancel service
A Comcast Customer service representative makes it almost impossible for a Customer to cancel his cable service. The Customer, who recorded the call midway through, is harassed and scolded for nearly 10 minutes by the rep.
Trying to do damage control, Tom Karinshak, the Senior Vice President of Customer Experience for Comcast, issued an immediate apology, which was posted on Comcast's website.
The problem was Comcast threw the employee under the bus for his behavior. However, further research showed Comcast employees are trained and incentivized based on the amount of business they save by discouraging Customers not to cancel. If a certain percentage of Customers still decide to cancel their service, a Retention Specialist's bonus will go to zero.
MORE ON CUSTOMER SERVICE:
2 MINUTE VIDEO SERIES

BY JOHN DIJULIUS

Watch this 2-minute video to see how I got the nickname "Johnny Service"

"A DAY IN THE LIFE"

BY LISA DURAN

CX Consultant at The DiJulius Group

"What Would Your Teams Do Differently If They Really Knew What A Day In The Life Of Their Customer Looked Like?"
IN CASE YOU MISSED IT:
The DiJulius Group has announced the 2017 Secret Service Summit
Speaker lineup.
Watch who'll be taking the stage at America's #1 Customer Service Conference.
INSPIRE YOUR TEAM
For a limited time you can get your hands on 15 of John DiJulius' latest book so you can share it with your team. These pearls of wisdom and motivation is for the leaders looking to inspire their teams to new levels of service delivery.
REGULAR PRICE $16.95 each
OFFER ENDS MAR 15th, 2017!