Clicks and Mortar | The Answer is NO
Clicks and Mortar
The past five years appeared to be the beginning of the end for brick-
and-mortar retailers. Sales were shifting to e-commerce and physical stores were closing at an epic rate. However, something that most didn't see coming, the retail pendulum is shifting again. It is called "clicks and mortar", which combines in-store and online shopping. Amazon and Google are opening up brick-and-mortar stores.
Hugo Boss is teaming up with Uber to create "Boss On Demand." It consists of three major services: Effortless Shopping, Impeccable Service and Inside Access. A car will pick up the client and deliver them to the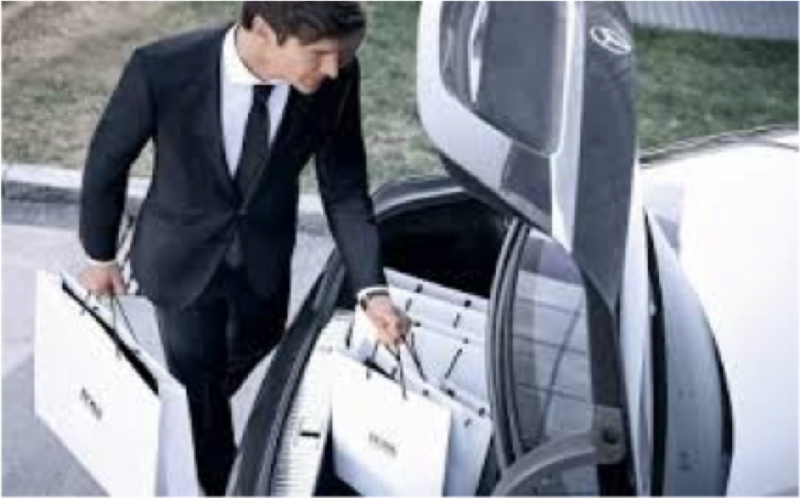 appointment with a Hugo Boss stylist, allowing them to stay productive, return calls, hammer out emails and not worry about parking. Hugo Boss will also use Uber for its rush service. Did you spill soup on your shirt at lunch? Hugo Boss can Uber you a new one within an hour. Boss now offers free two-day shipping, and allows customers to designate a retail outlet to pick up alterations. It also means better profits for brands, according to a recent report by ContactLab and Exane BNP Paribas. Those who shop in-store and online spend 50% more in a year than those who buy in bricks-and-mortar alone.
Automated Buying
Ease of doing business just got easier. Products and groceries are just
showing up at people's businesses or homes without them having to place an order. Amazon's Dash button allows consumers to order more shampoo or dog food. Smart printers automatically order ink when levels get low, and washing machines order detergent after a certain number of cycles. Smart fridges notify customers when food expires and eventually they will reorder your Miller Lite because you only have four bottles left.
The Answer is NO
AllParts Medical sells medical equipment replacement parts to hospitals and is part of a 1.5 billion dollar industry. It is an extremely commoditized industry, where everyone sells the same product. In order to differentiate yourself and make price irrelevant, you must provide an experience that is difficult to duplicate. Similar to how the airline industry nickel and dimes their customers for everything, it is commonplace to penalize the customer by charging over cost for freight or charging a penalty for returns.
AllParts capitalized on the industry billing practices that cause customers and prospects added pain/cost by coming out with The Answer is NO program. 'No' as in:
No Restock fees
No Worries; we provide a 6-month warranty (double the industry standard)
No Mark-Up on freight
No Contract required
The 'No' promotion was introduced earlier this year and has been met with increased customer satisfaction and has provided a great ROI.

**Only 6 tables remain for the 2016 Secret Service Summit
*Related – Heather Buck Presenting at The Summit